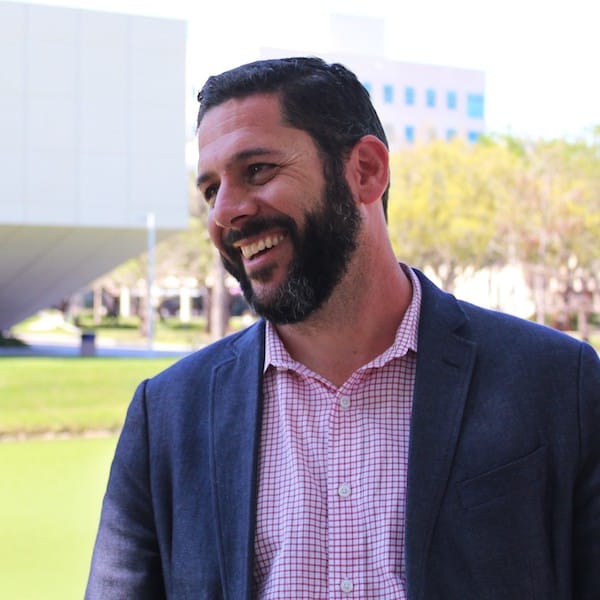 Shlomi Dinar
Professor, Department of Politics and International Relations
Associate Dean for Graduate Studies and Innovation, Steven J. Green School of International and Public Affairs
---
Office: SIPA 525
Phone: 305-348-6958
Email: dinars@fiu.edu
Bio
Shlomi Dinar completed his doctoral studies at Johns Hopkins University's School of Advanced International Studies and master's studies at Columbia University's School of International and Public Affairs. He completed his undergraduate studies at the University of California, Davis.
Dinar's research interests lie at the intersection of international environmental politics, security, and negotiation. In particular, he has published in the area of conflict and cooperation over transboundary rivers (a field popularly known as 'hydro-politics'). In addition, he works on the linkages between climate change and international water issues, particularly as such a relationship pertains to the resilience and effectiveness of international river basins and institutions, respectively. Dinar's research includes other areas and topics such as the nexus between political demography and technology and terrorism. Among his publications, he has authored International Water Treaties: Negotiation and Cooperation along Transboundary Rivers (Routledge 2008), co-authored Bridges Over Water: Understanding Transboundary Water Conflict, Negotiation and Cooperation (World Scientific 2007 and 2013) and International Water Scarcity and Variability: Managing Resource Use Across Political Boundaries (University of California Press 2017), and edited Beyond Resource Wars: Scarcity, Environmental Degradation, and International Cooperation (MIT Press 2011). His writings have also appeared in such journals as International Studies Quarterly, International Negotiation, Natural Resources Journal, Ecological Economics, Journal of Peace Research, Political Geography, Information, Communication and Society, Studies in Conflict and Terrorism, Terrorism and Political Violence, GeoJournal, Global Environmental Politics, Eurasian Geography and Economics, Nature: Climate Change, Foreign Affairs, The American Interest, and New Security Beat, among others.
In his capacity as Associate Dean for Graduate Studies and Innovation, Dinar manages and oversees all graduate studies (MA and PhD) related affairs, leads School-wide market-rate and executive education activities, manages efforts to expand internship and career opportunities, assists with the evaluation of the School's Programs, Centers and Institutes, and reviews all research grant applications submitted by the School's faculty, among other responsibilities. He is the Faculty Director for the Master of Arts in Global Affairs program.
Areas of Expertise
International Environmental Politics, Non-traditional Security Studies, Conflict Resolution, and International Negotiation
Degrees
B.A., University of California, Davis, 1997
M.A., Columbia University, 1999
Ph.D., Johns Hopkins University, 2004