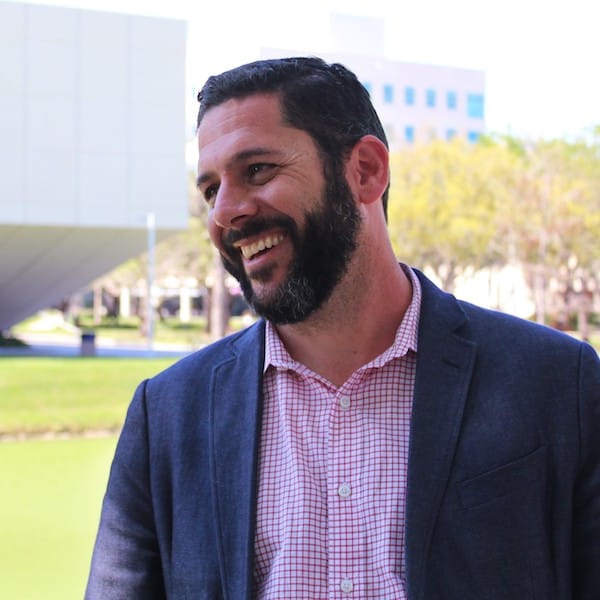 Shlomi Dinar
Dean
Professor, Department of Politics and International Relations
---
Office: SIPA II 538
Phone: 305-348-6958
Email: dinars@fiu.edu
Bio
Shlomi Dinar is the dean of the Steven J. Green School of International and Public Affairs and a Professor in the Department of Politics and International Relations.
Dinar's research interests lie at the intersection of international environmental politics, security, and negotiation. In particular, he has published in the area of conflict and cooperation over transboundary rivers (a field popularly known as 'hydro-politics'). In addition, he works on the linkages between climate change and international water issues, particularly as such a relationship pertains to the resilience and effectiveness of international river basins and institutions, respectively. Dinar's research includes other areas and topics such as the nexus between political demography and technology and terrorism. Among his publications, he has authored or co-authored International Water Treaties: Negotiation and Cooperation Along Transboundary Rivers (Routledge 2008), International Water Scarcity and Variability: Managing Resource Use Across Political Boundaries (University of California Press 2017), and edited Beyond Resource Wars: Scarcity, Environmental Degradation, and International Cooperation (MIT Press 2011). Dinar is also working on several forthcoming book manuscripts, which include a set of 4 volumes titled World Scientific Handbook of Transboundary Water Management (World Scientific Press) where he is Editor-in-chief. His writings have also appeared in such journals as International Studies Quarterly, Journal of Peace Research, Political Geography, Terrorism and Political Violence, and Foreign Affairs, among others.
Among his other professional accomplishments, Dinar has been part of several collaborative consultancy projects for the World Bank that included team members from the United States, Spain, and Israel. In addition to his service to the profession as a journal and book manuscript reviewer, Dinar is currently on the editorial board of International Environmental Agreements: Politics, Law, and Economics. In 2018, Dinar sat on the Thomas R. Pickering Foreign Affairs Fellowship Selection Committee. Dinar has also been invited to give talks and seminars in academic institutions, which have included the School of Public Policy at the University of California, Riverside; University of Sussex; Venice International University; and the Norman Paterson School of International Affairs at Carleton University, among others. Invited talks in public/organizational forums include NATO (as part of the organization's Advanced Research Workshop) and the Department of Foreign Affairs and International Trade (Government of Canada), among others.
Dinar was also an Anna Sobol Levy Fellow at the Hebrew University of Jerusalem, Israel, and a Pemberton Fellow in the Institute of Advanced Study at Durham University, United Kingdom.
Before being appointed Dean, Dinar was Interim Dean and prior to that Associate Dean for Graduate Studies and Innovation. In his capacity as Associate Dean, he managed and oversaw all graduate studies (MA and Ph.D.) related affairs, oversaw School-wide market-rate and executive education opportunities, managed efforts to expand internship and career opportunities, assisted with the evaluation of the School's Programs, Centers and Institutes, and reviewed all research grant applications submitted by the School's faculty, among other responsibilities. He is the Faculty Director for the Master of Arts in Global Affairs program. As Faculty Director, he is responsible for all academic-related matters including curriculum, course offerings, and Capstone research projects.
Dinar completed his doctoral studies at Johns Hopkins University's School of Advanced International Studies and master's studies at Columbia University's School of International and Public Affairs. He completed his undergraduate studies at the University of California, Davis.
Areas of Expertise
International Environmental Politics, International Environmental Institutions, Environment and Security, Hydro-politics, Climate Change, Terrorism, Conflict Resolution, and International Negotiation
Degrees
B.A., University of California, Davis
M.A., Columbia University, School of International and Public Affairs
Ph.D., Johns Hopkins University, Paul H. Nitze School of Advanced International Studies