Explore Our Spaces
Multiple naming opportunities are available in unique and inviting spaces in the Green School's new building.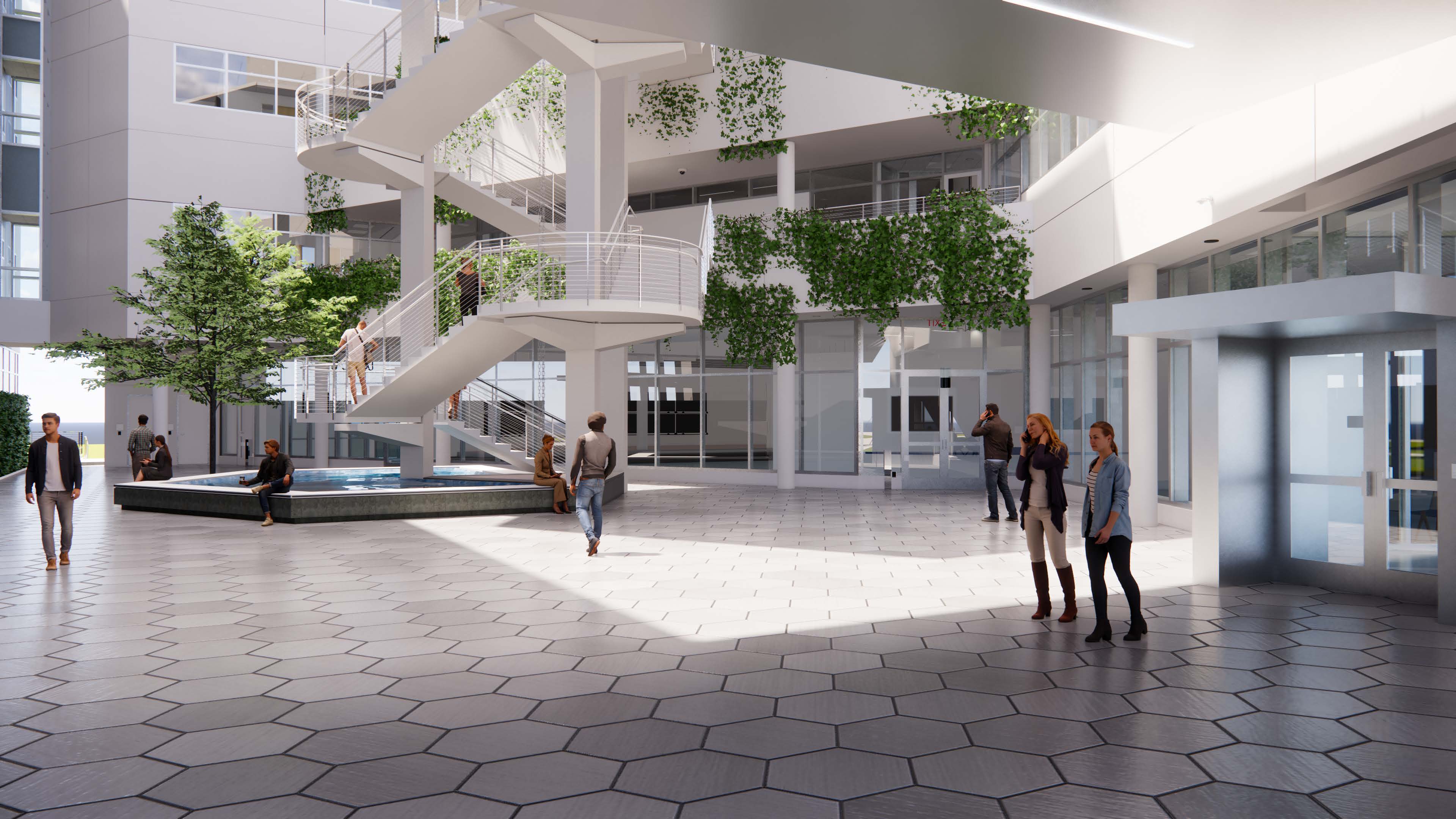 Courtyard
As a premier outdoor venue, the Courtyard serves as a vibrant and welcoming space for the FIU community to gather informally or for organized events.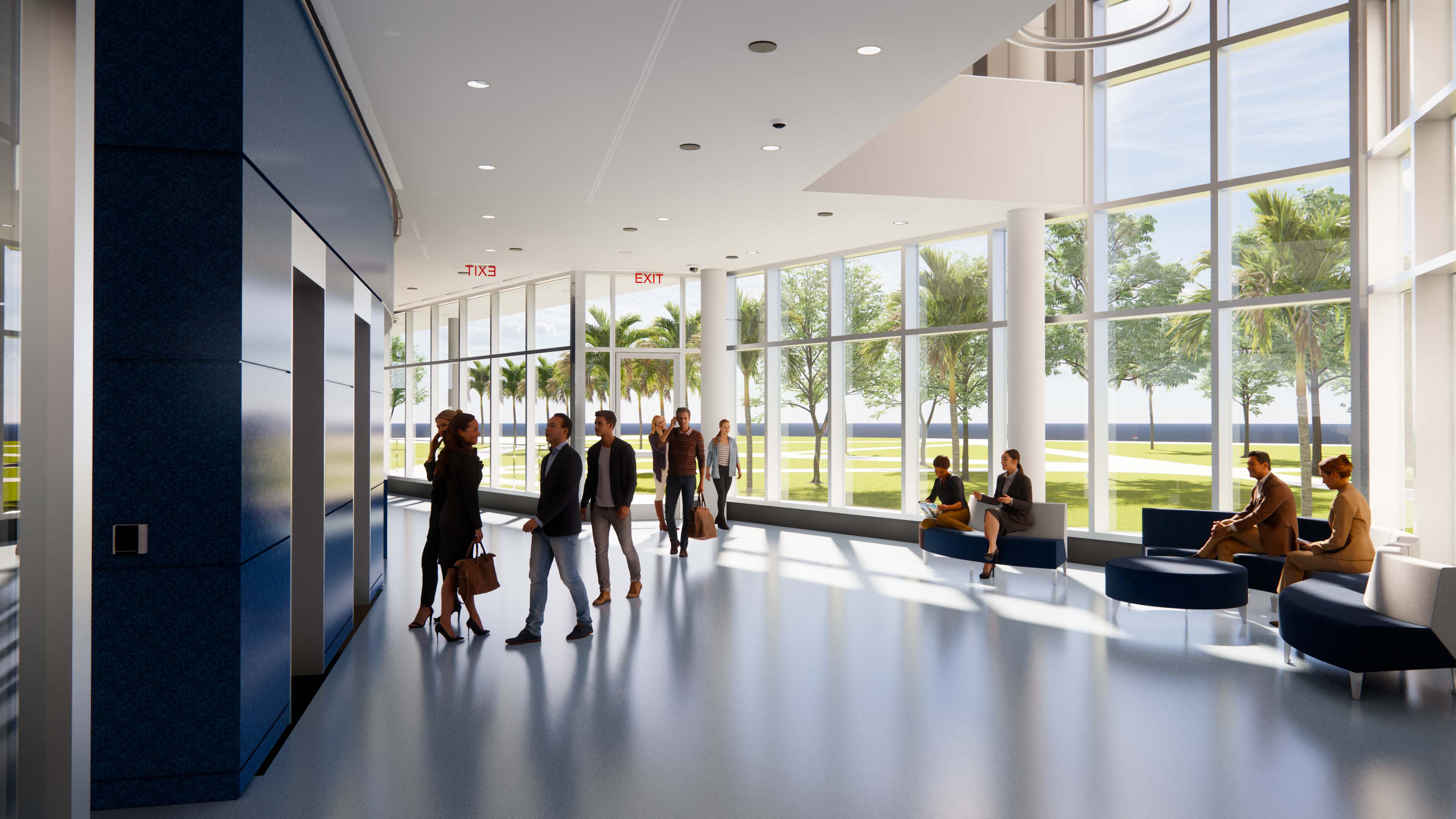 Welcome Desk & Foyer
The Welcome Desk and Foyer is a place where first impressions are formed and where students, visitors and supporters are welcomed in a distinctive setting. The Welcome Desk offers a dedicated area for information and orientation, providing visitors with guidance and resources. As a reception venue, the area's inviting atmosphere is a center for community engagement, networking and gathering.
Foyer – 2,087 square feet
Welcome Desk – 92 square feet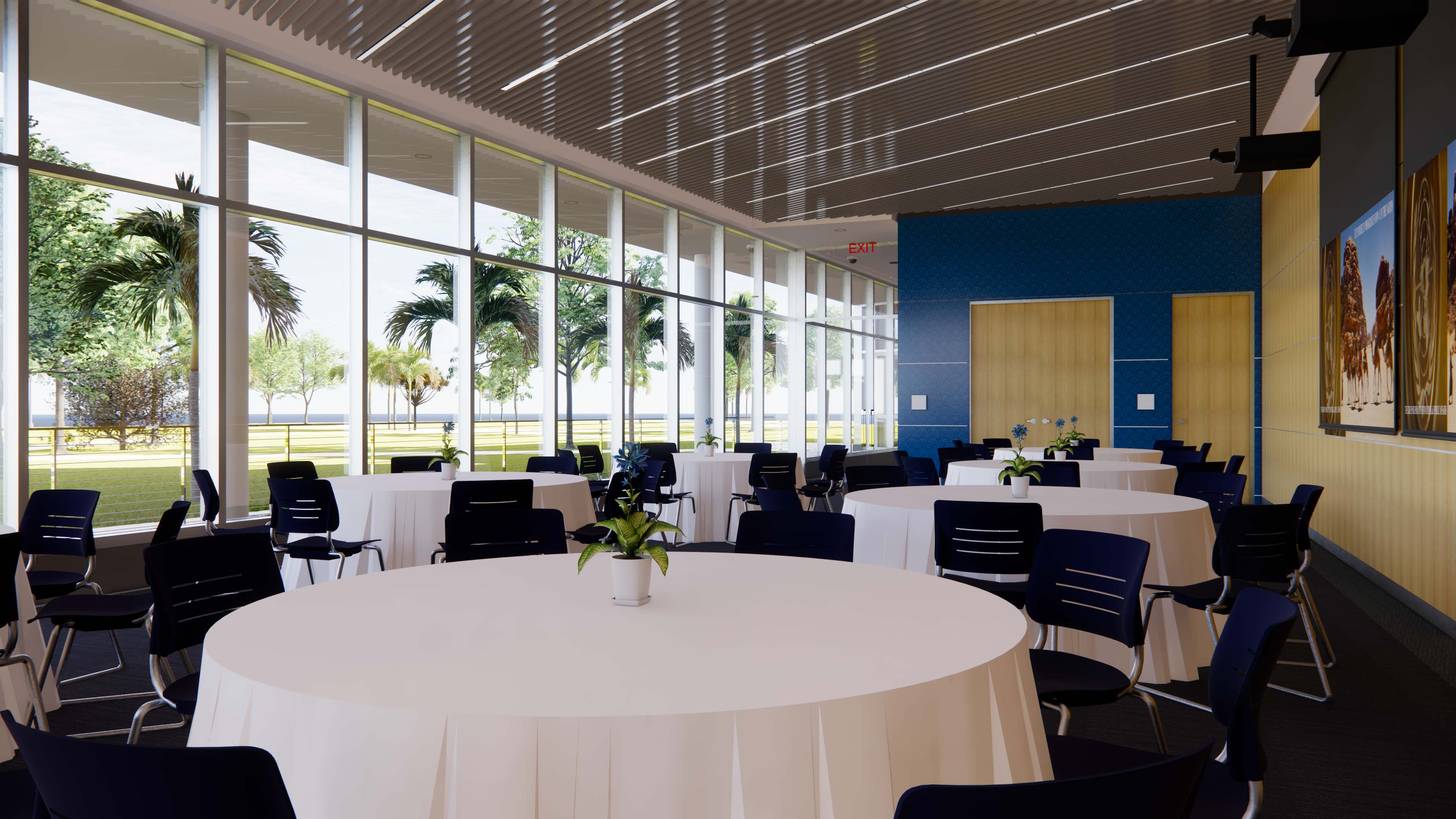 Pavilion
The first floor offers two multifunctional spaces for educational and collaborative activities. Each pavilion can host lectures, workshops and special functions.
1,435 square feet and 1,234 square feet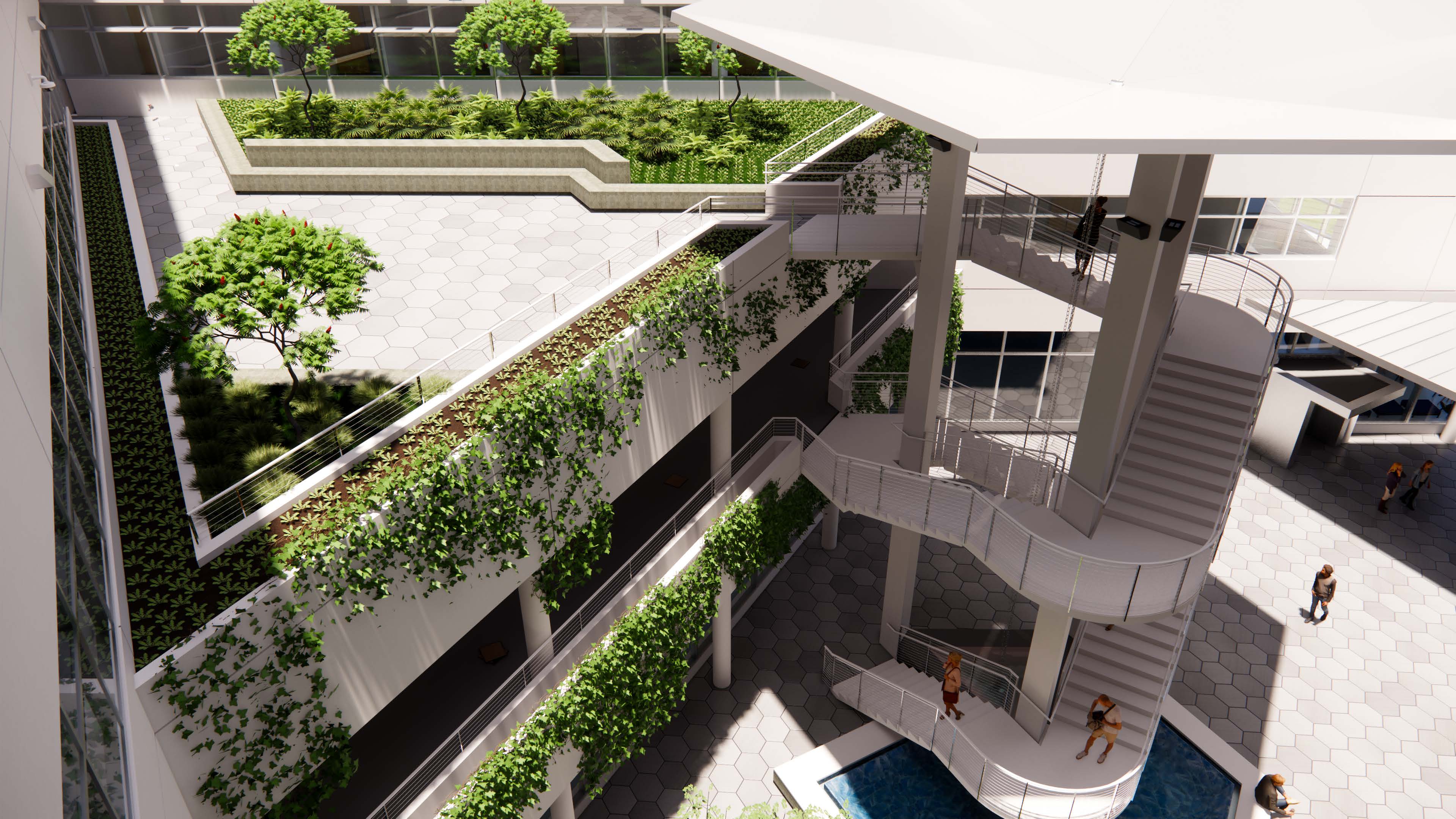 Event Terrace
Located on the third floor, this outdoor event terrace and garden is ideal for outdoor reflection and intimate gatherings. Overseeing the Courtyard, this unique space is outfitted with native vegetation and provides bench seating.
Updated information on the building and other opportunities will be forthcoming.