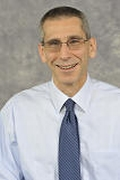 Bio
Professor Frank has written extensively in the areas of local government budgeting, budgetary forecasting and performance measurement. He has also undertaken numerous program evaluations for local governments and the State of Florida, and has worked with many local governments in Florida on the development of performance indicators. His first book dealt with techniques of local revenue forecasting, and his second book has dealt with the Miami fiscal crisis of the late 1990s. He has just finished editing the Handbook of Financial Management.
In conjunction with FIU's Metropolitan Center, Professor Frank has carried out funded research examining the privatization and efficiency program of the Miami-Dade County Housing Agency. He has also carried out research dealing with the South Florida workforce and has served on Miami-Dade County's Efficiency and Competition Commission and has served on the oversight board for the Miami-Dade Housing Agency, Section 8 program
Prior to his doctoral training, Professor Frank worked as a capital budget analyst with the Broward County Office of Planning and as a Management Analyst with the Delaware Department of Labor and Employment Security. At FIU, he has served as Director of the Institute of Government, Acting Director of the School of Policy and Management, and as Chair of the Public Administration Program. Current research interests focus on public sector retirement behavior and local government performance measurement.