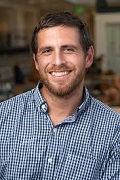 T. J. Liguori
Adjunct Professor
Politics and International Relations
---
Office: MMC, SIPA 213
Phone: 305-348-2226
Email: tligu001@fiu.edu
Bio
I am a South Florida native and hold a B.A. in International Relations (2006), an M.A. in International Studies (2008), and an M.A. in Asian Studies (2012), all from FIU. My areas of research interest include international political theory, international historical sociology, Kashmir, South Asia, and postcolonial and decolonial conceptions of the international.
I am currently a Ph.D. candidate completing my dissertation on the colonial origins of geopolitical and civilizational discourse surrounding territorial claims on Kashmir (anticipated completion date: sometime before coming of the apocalypse), using a critical geopolitics approach and focusing on the period from the mid-19th century to the present and he has conducted field research in Kashmir.
I have taught classes on South Asian History and Culture, Introduction to Epistemology, Research Design (these three through The Honors College), the Development of International Thought, Contemporary Dynamics of IR, IR Theory, and Introduction to IR (through the Department of Politics and International Relations).
I am still trying to master the osmotic process of falling asleep on books and being able to provide a piercing analysis of them, the alchemical process of turning barely legible notes into a minimally readable dissertation, and the ternary process of coming up with good lists of threes. I enjoy base humor and subversively ironic reminiscences of "better times."