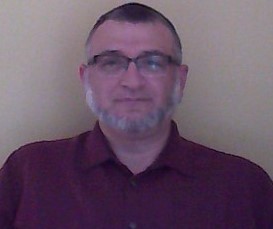 Saad Abi-Hamad
Associate Teaching Professor
History
---
Office: SIPA II 329
Phone: 305-348-8147
Email: sabihama@fiu.edu
Bio
Saad Abi-Hamad is an Assistant Teaching Professor of Middle East History at Florida International University. Prior to arriving at FIU in 2015 he was an Assistant Professor of Islamic and Middle East History at Texas Tech University. He earned his PhD in History from the University of Texas at Austin (2007) with a dissertation on the interaction between occupier and occupied in British occupied Egypt, with a special focus on the religious and nationalist response to the challenges of western control. In 2005 was a Boren Fellow to Egypt where he spent a considerable part of the year doing research. He was also a Churchill Scholar of the University of Texas at Austin British Studies Society, and from whom he received funds to conduct research in England in 2006.
Since receiving his PhD, Dr AbiHamad has taught undergraduate and graduate courses on the Middle East, Islamic History, Islamic Reform, and British imperialism. He is committed to public outreach and has been consistently involved in guest lecturing to Airforce and Army ROTC programs, both at Texas Tech and at FIU.
His research interests encompass the Middle East, the British Empire and Modern Imperialism, and Islamic Reform and Revival.