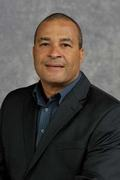 Jean Muteba Rahier
Professor of Anthropology and African & African Diaspora Studies;
Global and Sociocultural Studies
---
Office: LC 308
Phone: 305-348-6860
Email: jrahier@fiu.edu
Bio
The multi-disciplinary field of inquiry called black studies, which was later renamed African diaspora studies in many American universities, interrogates the production of ideological, cultural and socioeconomic anti-black racism through the naturalization of "black inferiority," "inhumanity," and "abjection." As a sociocultural anthropologist, my research agenda has been fully immersed within African and African diaspora studies. Indeed, the blatant and hidden operations of "race" that allow for the establishment of racist orderings of societies have accompanied and marked my own personal coming of age and as such have preoccupied me since before I first stepped in a university. These concerns have remained with me even when I have engaged in research projects on cultural institutions, processes, and politics (such as the Afro-Esmeraldian Decimas, Festival of the Kings, and Holy Week celebrations), which I recognized as demonstrating the formidable resilience of black peoples' cultural creativity despite their most brutal and unjust socioeconomic and political life conditions. In my work I have consistently complicated easy characterizations and simplifications and rejected essentialist understandings of identity and identification. This forms a central intellectual intervention of my body of scholarship. My research is currently focused on Belgian colonial realities, and particularly on the Intersection of Sex, Race and Power in the Belgian Congo, and on roots/heritage tourism in Africa and the African diaspora.
Selected Publications
Blackness in the Andes: Ethnographic Vignettes of Cultural Politics in the Time of Multiculturalism and State Corporatism.
2013 Kings for Three Days: The Play of Race and Gender in an Afro-Ecuadorian Festival. Urbana: The University of Illinois Press. •Reviewed by Choice in 2013.
Rahier, Jean Muteba (Editor) 2012 Black Social Movements in Latin America: From Monocultural Mestizaje to Multiculturalism. New York: Palgrave Macillan. •This title was selected by Choice, in its January 2013 issue, as an "Outstanding Academic Title published in 2012."
Rahier, Jean Muteba, Percy Hintzen, and Felipe Smith (Editors) 2010 Global Circuits of Blackness: Interrogating the African Diaspora. Urbana: The University of Illinois Press.
Hintzen, Percy and Jean Muteba Rahier (Editors) 2003 Problematizing Blackness: Self Ethnographies by Black Immigrants to the United States, New York and London: Routledge.
Areas of Expertise
Cultural Anthropology, African Diaspora Studies, Afro-Latin America, Colonialism, Democratic Republic of Congo
Degrees
PhD, University of Paris X, Nanterre, 1994