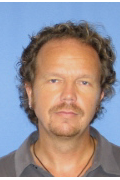 Ulrich Oslender
Associate Professor of Geography
Global and Sociocultural Studies
---
Office: SIPA 324
Phone: 305-348-3651
Email: uoslende@fiu.edu
Bio
My research interests lie broadly speaking in the fields of political and cultural geography, including: (i) critical geopolitics; (ii) spaces of resistance and the geographies of social movements (with emphasis on Latin America, particularly Colombia); (iii) geopolitical discourses on development, displacement, terror, and the connections between them; (iv) political ecology (in particular in tropical rainforest environments); (v) the cultural politics of blackness in Latin America (with emphasis on the Afro-Colombian experience).
There are two principal bodies of research that I have focused on over the years. First, emanating from my PhD research into the connections between space and resistance (1997-2001), I have developed a geographical approach to the study of social movements. A 'place perspective,' I argue, can help provide a better understanding of the workings of contemporary social movements on the ground and the ways in which they challenge the dominant neoliberal model of economic globalization. I have applied these theoretical and methodological insights to the empiric case study of the social movement of black communities in Colombia. In this interdisciplinary work, I have drawn on works in social anthropology and political ecology to develop a further original concept that I have termed the 'aquatic space.' By this, I show how particular constructions of nature have been mobilized by rural Pacific coast Afro-Colombian communities in the elaboration of a black cultural politics. Results of this research have been published in journals such as the Journal of Latin American Anthropology (2002), Political Geography (2004), and Environment & Planning D: Society & Space (2007), among others.
I have conducted extensive fieldwork in Colombia over the years, including long spells of participant observation among black communities in the Pacific coast region. I have also established close relations with the Colombian Institute of Anthropology and History ICANH, where I have been Associated Researcher since 2001. In 2008 ICANH published My Spanish-language monograph on social movements|
A second, long-standing research interest concerns geopolitical discourses on terror and terrorism. As part of this work, I have developed a theoretical-methodological framework that I term 'geographies of terror,' which can serve as an analytical tool in approaching terror and its impact on local populations in a variety of settings and contexts. This approach examines among others the creation of landscapes of fear and a terrorized sense of place as a result of systematic violence unleashed upon local communities in particular places. Within this work, I have examined, for example, how black populations in Colombia have become subjected to regimes of terror and forced displacement in the Pacific coast region. Although they were granted collective land rights in 1993, black communities have increasingly been forced to flee their lands, as armed groups (guerrilla, paramilitaries, and the Colombian army) impose regimes of terror and fear in this region. One aspect under examination is the role that current economic trends (such as oil palm cultivation and, more recently, gold mining) play in the massive displacement of thousands of black peasants. Furthermore, this work explores the changing perceptions and spatial practices of black populations in the Pacific region in this new context of terror and fear. It also examines local strategies of resistance against the imposition of terror, and analyzes the role of the social movement of black communities, which had to shift its focus from collective land rights to countering forced displacement and de-territorialization. Results of this research have been published in a number of book chapters and in journals such as Latin American Perspectives (2008), and Socialist Register (2008), among others.
You can also listen to a 30-Minute interview (broadcast on 2 August 2007 that I gave for the Los Angeles-based radio station KPFK Radio Pacifica on the devastating impact of oil palm cultivation on Afro-Colombian communities in the Pacific coast region (be patient, please, the program starts with a minute and a half of music).
Prior to coming to FIU, I worked as a Research Fellow at the University of Glasgow in Scotland (2002-2010). During that time I also produced a number of radio programs on black culture and politics in Colombia for the BBC World Service. My research has been supported by a number of postdoctoral awards, including a EU-funded Marie Curie Outgoing International Fellowship that took me to work at the University of California in Los Angeles, UCLA (2005-2007). In Fall 2011, I was Visiting Research Fellow with a joint appointment in Anthropology and Geography at the University of North Carolina in Chapel Hill, working on a book manuscript on the geographies of social movements.
I have taught courses both at the undergraduate and graduate level. These include the Global Learning UCC course in World Regional Geography, and an upper division class in Political Geography. At the graduate level, I have been regularly teaching a seminar on Critical Geopolitics. I am currently supervising one doctoral dissertation and have served on a number of doctoral and MA dissertation committees. Externally, I have served as a committee member for doctoral dissertations at the University of British Columbia, Canada, and for a MA dissertation at the Universidad de Antioquia in Medellin, Colombia.
Areas of Expertise
Political Geography, Cultural Geography, Political Ecology, Social Movements, Latin America, Colombia, Cultural Politics of Blackness, Forced Displacement, Geopolitical Discourses on Terror
Degrees
PhD, University of Glasgow, 2002