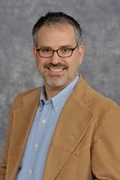 Barry Levitt
Politics and International Relations
---
Office: SIPA 429
Phone: 305-348-2227
Email: levittb@fiu.edu
Chair: Politics and International Relations
Bio
Dr. Barry Levitt is the Chair and Associate Professor for the Department of Politics and International Relations at Florida International University. Levitt's research centers on the comparative politics of political culture and political institutions in Latin America and other "new" democracies. He is the author of Power in the Balance: Presidents, Parties, and Legislatures in Peru and Beyond (University of Notre Dame Press, 2012), which offers fresh answers to a persistent question: under what conditions do formal "rules of the game" like electoral laws and constitutions constrain the behavior of political elites? Levitt has published articles on political culture and political institutions in a wide array of journals, including Latin American Politics and Society, Latin American Research Review, Nationalism and Ethnic Politics, and Politics & Policy, for which he co-edited a 2014 symposium on personalist parties and leaders.
Levitt's current book project shifts focus to public opinion and broader political cultures, and assesses the causes and consequences of citizens' trust—and distrust—in institutions in Latin America.  In addition, Levitt recently launched a three-year (2020-23) collaborative research program with Vanderbilt University on the politics of disaster and disaster risk reduction in the Americas (one of two projects recently funded by the National Science Foundation, with support totaling more than $500k).  Levitt was lead author of a 2019 article presenting early findings from this research program, published in Natural Hazards Review, a journal of the American Society of Civil Engineers (ASCE).   For 2019-2021, Barry Levitt was named a Fellow at Florida International University's Extreme Events Institute (EEI).
At FIU, Levitt has enjoyed working with students and building academic programs as Director of Graduate Programs in Political Science and Director of Academic Programs at the Latin American and Caribbean Center. He regularly offers undergraduate courses on comparative politics, Latin American politics, and political violence; and teaches graduate seminars on public opinion / political culture, political institutions, and area studies, as well as the Foundations of Political Science and the core seminar in Comparative Politics.
Areas of Expertise
Comparative Politics; Latin America
Degrees
BA, Political Science, McGill University, 1992
MA, Political Science, York University, 1995
PhD, Political Science, University of North Carolina at Chapel Hill, 2002