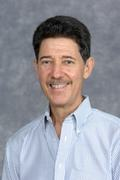 Chris Girard
Associate Professor of Sociology
Global and Sociocultural Studies
---
Office: SIPA 318
Phone: 305.348.2954
Email: girardc@fiu.edu
Bio
My interest in race and ethnicity has been expressed in a variety research projects employing quantitative methods. For example, my doctoral research explores ethnic differences in age and gender patterns of suicide, a portion of which appeared in 1993 in the American Sociological Review. Most Recently, I have published on the effect of the South Florida enclave on the ideology of Cuban-Americans and I have published on Cuban-American attitudes toward maintaining the U.S. embargo on trade with Cuba. Also, I have examined Cuban immigrants and native blacks leaving welfare. Most recently, I am challenging the hypothesis that the United States is a welfare magnet for immigrants.
I currently teach Introduction to Sociology, which is a large (100 students) lower-division course. At the upper division, I teach the Anthropology of Race and Ethnicity (100 students) and Marriage and the Family (about 40 students).
As a former Graduate Program Director, I am very excited by our joint program combining cultural geography, cultural anthropology, and sociology. I am currently a member of the graduate program committee.
Presently, I am examining shifts in the party affiliation of Cuban-Americans. I am analyzing results from the FIU Cuba poll conducted in December, 2008.
Areas of Expertise
Racial and Ethnic Relations, Survey Research
Degrees
PhD, University of Wisconsin-Madison, 1988