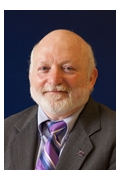 Jorge Duany
Professor
Global and Sociocultural Studies
---
Office: DM 363
Phone: 305.348.1991
Email: jduany@gmail.com
Bio
Dr. Jorge Duany is the Director of the Cuban Research Institute and Professor of Anthropology at Florida International University. He previously served as Acting Dean of the College of Social Sciences and Professor of Anthropology at the University of Puerto Rico, Rio Piedras. He also served as Director of UPR's Department of Sociology and Anthropology and Director of the journal Revista de Ciencias Sociales. He has held visiting teaching and research appointments at several U.S. universities, including Harvard, Connecticut, Wisconsin, Florida, Michigan, Pennsylvania, and the City University of New York.
He earned his Ph.D. in Latin American Studies, specializing in anthropology, at the University of California, Berkeley. He also holds an M.A. in Social Sciences from the University of Chicago and a B.A. in Psychology from Columbia University. He has published extensively on migration, ethnicity, race, nationalism, and transnationalism in the Caribbean and the United States.
He belongs to the editorial boards of academic journals such as CENTRO: Journal of the Center for Puerto Rican Studies, Cuban Studies, Latin American and Caribbean Ethnic Studies, and Latino Studies. His latest books are titled Blurred Borders: Transnational Migration between the Hispanic Caribbean and the United States (2011) and La nación en vaiven: Identidad, migración y cultura popular en Puerto Rico (2010).
He recently coedited a volume on Puerto Rican Florida (2010) and How the United States Racializes Latinos: White Hegemony and Its Consequences (2009). He previously published The Puerto Rican Nation on the Move: Identities on the Island and in the United States (2002). He is the coauthor of Puerto Ricans in Orlando and Central Florida (2006), Cubans in Puerto Rico: Ethnic Economy and Cultural Identity (1997), and El Barrio Gandul: Economia subterránea y migración indocumentada en Puerto Rico (1995). He is also the author of Quisqueya on the Hudson: The Transnational Identity of Dominicans in Washington Heights (1994/2008). Since February 2003, he writes a monthly editorial column for the newspaper El Nuevo Dia. In 2010, he received the Bolivar Pagán Prize in Journalism from the Institute of Puerto Rican Literature.
Areas of Expertise
Caribbean Migration, Ethnicity, Race, Nationalism, and Transnationalism.
Degrees
PhD, University of California, 1985