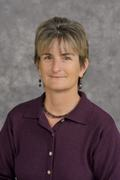 Sarah J. Mahler
Associate Professor of Anthropology
Global and Sociocultural Studies
---
Office: SIPA 309
Phone: 305.348.2995
Email: mahlers@fiu.edu
Bio
For most of my career, my research and publications have focused primarily on Latin American and Caribbean migration to the United States and the development of transnational ties between migrants and their home communities, particularly how transnational ties inflect gender identities and relations. In addition, I have participated in a variety of research projects and resulting publications on (im)migrants and their religious practices and ties to their homelands, (im)migrants' political activities, faith-based and secular substance abuse programs, Central American development, and, most recently, intra-Hispanic relations in Miami. Please see a list of my publications in the Curriculum Vitae linked below. Several years ago I took a few years off from that career path to complete a special book on culture. When I first started teaching Introduction to Anthropology I realized to my chagrin that anthropologists (and other social scientists) refer to the fact that we are not born knowing our cultural practices but learn them. Yet we rarely, if ever, study how infants and young children learn culture. I always wanted to return to figuring this out and when I did, I immersed myself in neuroscience, child development and psychology advances in this area as well as other literatures. The result was Culture as Comfort, a short, non-academic book intended for undergraduates that explains how we acquire cultural abilities as babies. This book explains how we are born infinitely flexible yet in a matter of months learn cultural patterns that become our comfort zones and progressively make us less flexible. We can continue to learn culturally and expand our cultural comforts but we tend not to because being outside our comfort zones is discomforting. We don't like to feel inept, silly or stupid so we tend to stay close to the familiar—to stay with "us" and avoid "them." My purpose in the book was to reveal these truly universal human processes—of having to learn cultural practices to get along with our people but losing some of our cultural flexibility as a consequence—so that we can embrace discomforts as learning opportunities, as ways we can build intentional cultural bridges to others.
At GSS I teach primarily research methods—methods for undergraduates and graduate students. This is because I believe that with a sound footing in research methods and theory students can study any social phenomenon effectively. I also feel that these courses prepare students will valuable career skills. We live in a world of "Big Data" yet there is still a tremendous need for collecting and analyzing information about the human experience—especially collecting and mining qualitative data. Not many people are trained to analyze qualitative data so I emphasize that in my work. Truth be told, however, my favorite course to teach is Introduction to Anthropology. Why? I enjoy expanding students' cultural comforts in ways that are fun, meaningful and, hopefully, lifelong.
FIU's middle initial is "International" and I am proud so play a small part is making it a "Worlds Ahead" institution. I always incorporate international and comparative elements in my courses. I am an affiliated faculty member of Women's and Gender Studies at FIU. From 2005-8 I served as director of the Center for Transnational and Comparative Studies at FIU where I was in charge of European Studies, Migration Studies, Judaic Studies, FIU's Spirituality Center, and also formed and funded Middle Eastern Studies. I hope to teach abroad as a Fulbright scholar in the near future.
Areas of Expertise
Cultural Anthropology, The Culture Concept, Migration in Transnational Perspective, Gender and Gender Relations particularly in Transnational Perspective, Urban and Suburban Sudies, Latin America, The Caribbean and Europe, Immigration and Refugee Law and Human Rights
Degrees
PhD, Columbia University, 1992