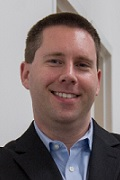 Ryan Charles Meldrum
Associate Professor
Criminology and Criminal Justice
---
Office: MARC-270/PCA-364B
Phone: 305.348.5849
Email: rmeldrum@fiu.edu
Bio
Dr. Ryan Charles Meldrum holds a B.S. in Sociology from Oregon State University. His M.S. and Ph.D. in Criminology were earned at the College of Criminology and Criminal Justice, The Florida State University.
Dr. Meldrum's research interests are broadly focused on the causes of juvenile and young adult offending. His research has appeared in such journals as Criminology, Justice Quarterly, Journal of Quantitative Criminology, Journal of Research in Crime and Delinquency, Developmental Psychology, Intelligence, Sleep Health, Preventive Medicine, Criminal Justice and Behavior, Journal of Developmental and Life Course Criminology, Journal of Criminal Justice, and Youth Violence and Juvenile Justice, among others. He is the winner of the 2016 Academy of Criminal Justice Sciences New Scholar Award and was also named a 2016 FIU Top Scholar by the Provost.
Dr. Meldrum is currently working with Dr. Kutateladze on a two-year MacArthur Foundation grant focused on helping state's attorney offices become more data-driven in assessing prosecutorial performance and fair and just outcomes with regard to criminal prosecution. Dr. Meldrum is also working with Dr. Kutateladze on a one-year Koch Foundation grant focused on understanding prosecutorial decision-making with regard to charging decisions in criminal cases and factors that contribute to changes in criminal charges against defendants.